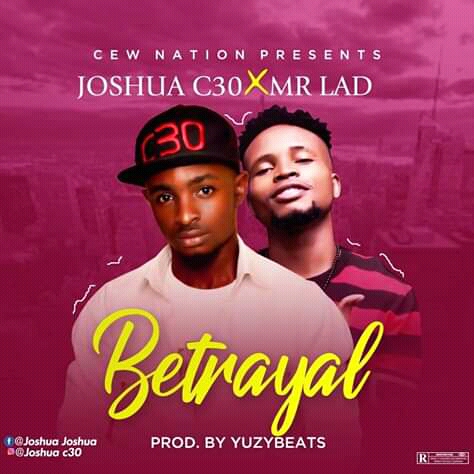 Inspiration, meaning, good lyrics makes up a good music, Joshua C30have always come up with very good HITs that has all these attributes..which BETRAYAL is one of them. Joshua C30 has being a visionary and inspiring artists since start.
Thanks to Mr. Lad another understanding and inspiring artist who featured Joshua C30 and came up with total inspiration and proved Joshua C30′s words to be true.
He have used this song "BETRAYAL" As a medium to express his inner most thoughts and feelings for friends whobacks out when they should back up.
PROMOTE YOUR | MUSIC| VIDEO | COMEDY SKIT | MIXTAPES  HERE ON CONNECTNAIJA CALL/WHATSAPP : +2348122390211