Gists
Nigerian-British Space Scientist Honoured With Her Special Barbie Doll On International Women's Day
Maggie Aderin-Pocock Honoured With Special Barbie Doll
Barbie is set to honour Nigerian-British space scientist, Dr. Maggie Aderin-Pocock to commemorate the 2023 International Women's Day and British Science Week which runs from March 10-19.
For her work promoting science careers to girls, Aderin-Pocock will have a Barbie doll in her name.
She is a former President of the British Science Association(2021-2022) and is best known for presenting BBC One's 'The Sky at Night' as well as her work looking deep into Space with the James Webb telescope.
"I hope my doll will remind girls that when you reach for the stars, anything is possible," she said.
Earlier this month, the astronomer became the new chancellor at the University of Leicester, which is known for space research.
Dr. Aderin-Pocock said she fell "in love with the idea of space travel" as a young girl and had since spent her career "trying to show girls how fascinating space science can be".
Her one-of-a-kind Barbie wears a starry dress reminiscent of the night sky and comes with a telescope accessory for stargazing.
"I want to inspire the next generation of scientists, and especially girls, and let them know that STEM [science, technology, engineering, and maths] is for them," she said.
"These subjects are just too important to be left to the guys because, through science, you can literally change the world."
Dr Aderin-Pocock said: "As a child growing up, I played with Barbies, and I still do now with my daughter.
"When I was little, Barbie didn't look like me, so to have one created in my likeness is mind-boggling.
"It's such an honour to receive this doll that is celebrating my achievements."
Born Margaret Ebunoluwa Aderin on March 9, 1968, in London to Nigerian parents, she was raised in Camden. She went to different schools growing up because she had dyslexia.
As a child, when she told a teacher she wanted to be an astronaut, it was suggested she try nursing,
She attended Imperial College London, obtaining a degree in Physics and then her Ph.D. in Mechanical Engineering.
Aderin-Pocock is the first black woman to win a gold medal in the Physics News Award amongst other notable achievements.
She married Martin Pocock in 2002 and they both have one daughter, Lauren.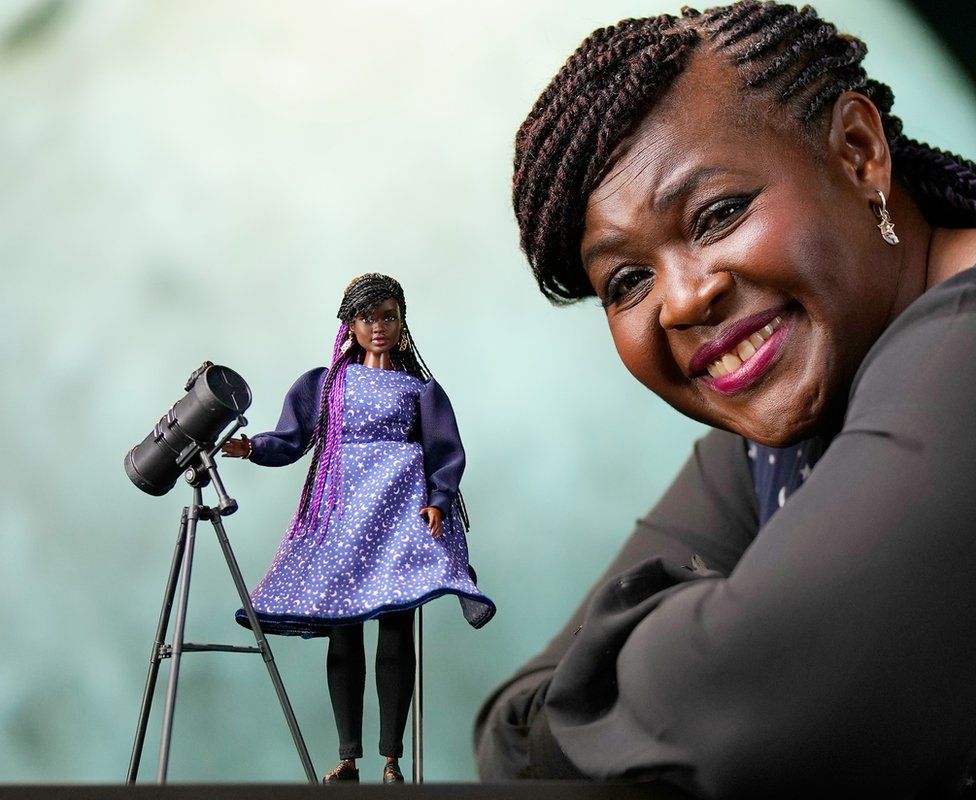 The post Nigerian-British Space Scientist Honoured With Her Special Barbie Doll On International Women's Day appeared first on FabWoman | News, Style, Living Content For The Nigerian Woman.
PROMOTE YOUR | MUSIC| VIDEO | COMEDY SKIT | MIXTAPES  HERE ON CONNECTNAIJA CALL/WHATSAPP : +2348122390211