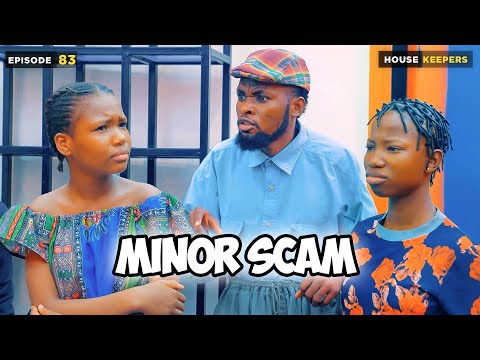 Minor Scam – Episode 85 (Mark Angel Comedy)
Get PRIZES from 1xBet and FC Barcelona with "HOUSE OF BARCA" offer.
-Register for free on 1xBet with my promo code "MARKBETS" via this link – https://bit.ly/3B8HAW9
-Press the "Take part" button on the offer page
-Place an accumulator bet on any FC Barcelona match
-Collect at least 10 tickets to take part in the main prize draws and between 1 and 9 tickets to enter the incentive prize draws on the promo page!
Please don't forget to subscribe to Mark Angel Comedy Official YouTube Channel and turn on NOTIFICATION:
http://goo.gl/gnzgW3
http://www.youtube.com/MarkAngelComedy
GOD BLESS YOU, WE LOVE YOU. Enjoy!
PROMOTE YOUR | MUSIC| VIDEO | COMEDY SKIT | MIXTAPES  HERE ON CONNECTNAIJA CALL/WHATSAPP : +2348122390211